Movable lift for easy and flexible use.
Our movable lift can be placed anywhere without fixture to the wall or floor.
Load the aircraft
Push/rotate the lift + aircraft to the right location
Raise the aircraft to 1.8 meter height under the wheels
Place another airplane under the lift
230 Volt
CE certified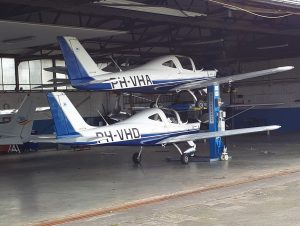 Lift capacity of 1750 – 2500KG and beyond
Our HD lift is capable of lifting your TWIN or SEP in safety, by using a frequency controlled lifting motor the lift starts and stops slow and speeds up smoothly:
lifting capacity 1750 -2500 KG (more is possible)
Mounted against the hangar Column or free standing
400 Volt 3 phase lift motor.
CE certified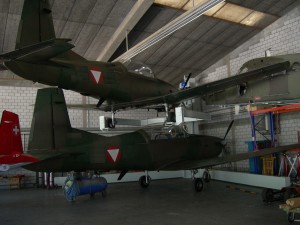 Unique in aircraft storage, Our Hangar lifts have a lifting capability from 450 KG up until 2500 KG
The lift will make room for an extra aircraft in your hangar, It is build to last and hardly takes up space.
Creating hangar space have never been faster or cheaper, our lifts fit to you aircraft, whether you fly ultralight or twin.
Prices are ex. Works excl VAT.
We do not have sales agents, the hangartools website is the only place of business, this to reduce cost and give you the best price.
Lifts are sold directly from our Factory in the Netherlands, when you decide to buy your lift then send us an email and we will send you an offer. After we recieved the signed offer we will confirm your order and give you a delivery date (usually 6-8 weeks)
Installation of your Hangar Lift:
The Medium and basic versions are relatively easy to install and 90% of our customers use a local technician, of course we can take care of installation if you would like a turn key solution.
Our Lifts are being delivered with an installation manual, guided by pictures.
The HD HangarLift takes a bit more technical know how and equipment, contact us to see if you can do it yourself or need some help. 50% Of our customers install the HD Hangar Lift themselves or with help of a local technician.
Material
The Steel in our hangarlift has been blasted and then powder coated to ensure corrosion protection, galvanization of the steel construction is an option.
The Hoist mechanism we use is from a global brand to ensure service is available around the world and parts will be available in the future.