Hangar tools founded in 2008,
Hangar tools is a young company founded on request from fellow aviators,
Ton van Bussel and Rob Mus are both enthousiast pilots and have their normal business outside of aviation,
Fellow pilots approached them to solve some of their hangar issues and after making their first helicopter dolly they were asked to also build a lift to generate some more space in the hangar.
This lift was received with so much enthusiasm that more orders started to come and soon Hangar Tools was born.
Hangar Tools is still a business based on the love for aviation and a drive to produce top quality equipment.
In this company you will find a sparing partner to engineer your hangar solution and you will receive equipment that will service your needs for many years to come.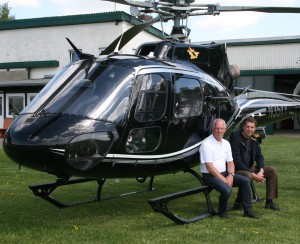 Ton van Bussel is founder of Van Bussel Metaal,
Rob Mus is responsible for sales and is located in Denmark,
Van Bussel Metaal is where we engineer & produce our Hangar tools equipment. 
We produce our products in The Netherlands but are able to deliver throughout Europe.
Our sales engineer is located in Denmark.
The Factory behind HangarTools,  van Bussel Metaaltechniek does more then aviation products alone, for example: